It would be an understatement to say that racing is in Tomas Scheckter's blood. Tomas's father, Jody, was the 1979 Formula One World Champion (he posted 10 F1 wins during his career) and Tomas continues this winning tradition as the third generation of racing drivers in the Scheckter family.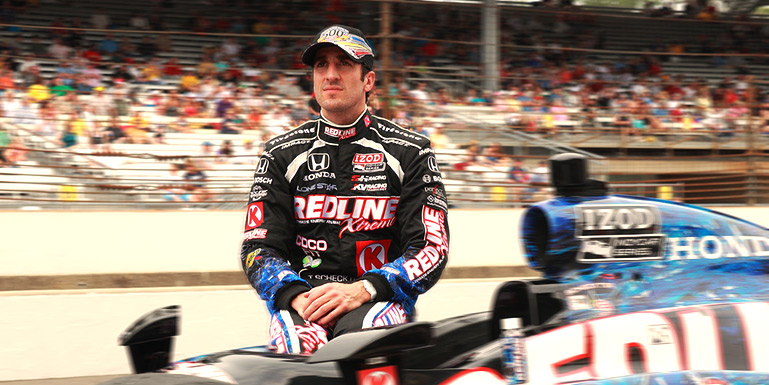 Tomas started racing karts in South Africa at the age of 11 and it did not take long for the young driver to display his ability to reach the podium. He had his first taste of a major championship as a teenager when he captured the South African Kart Championship in 1995. In 1996 he ventured on to the main circuit in the South African Formula Vee series and soon after he was in the South African Formula Ford Series – the Scheckter talent was apparent as Tomas posted two wins.
He had proven his speed in South African motorsports and was then off to Europe the following year where he entered the British Formula Vauxhall Junior series where he raced against the likes of Antonio Pizzonia and Takuma Sato. Tomas immediately made a name for himself as he earned a third in the championship with one victory and one pole – he was also named series Rookie of the Year.
Tomas really began to dominate in 1999 when he won the Formula Opel Euroseries championship with a record eight victories and eight poles, and in the process broke all the winning records previously set by Mika Hakkinen, Rubens Barrichello, and David Coulthard. His talent and raw speed landed him a drive that same year in the last two races of the Formula Nissan championship which Fernando Alonso had dominated that whole season. Even though Tomas was with a new team for this brief stint in Formula Nissan, he took to the new series like he had been driving in it all year and captured an incredible win, two poles, and a second-place position and at the same time he beat Fernando Alonso in both races.
Tomas moved on to the Formula 3 Series in 2000, and in his rookie year, he was the runner-up in the British Formula 3 Championship with two victories and two pole positions, all while contending with racing superstars like Takuma Sato and Antonio Pizzonia. He also had time to prove his worth in the prestigious Marlboro Masters F3 race at Zandvoort where he performed phenomenally by taking the third podium position. To complete his busy year, he competed in the final four races of the FIA Formula 3000 Championship, and Tomas continued to prove his talent with a runner-up finish.
2001 saw Tomas Scheckter move on to the Formula Nissan Series where he exhibited his incredible speed by posting 8 poles, 4 wins, and a runner-up position in the championship. He also found time to participate in the Jaguar Formula 1 team as a test driver.
2002 presented an opportunity in the United States for Tomas to run in the IRL IndyCar Series. The following page highlights Tomas Scheckter's speed and accomplishments in his IndyCar Series career.
🏆 Winnings of Tomas Scheckter:
Winner of the Bombardier Learjet 500 at Texas Motor Speedway, 2005
Winner of the Michigan Indy 400 at Michigan International Speedway, 2002 Winner of the MBNA Pole Award at Homestead-Miami Speedway, 2005
Winner of the MBNA Pole Award at Nashville Super Speedway, 2005
Winner of the MBNA Pole Award at Kansas Motor Speedway, 2002
Winner of the MBNA Pole Award at Michigan International Speedway, 2002, 2003 Winner of the MBNA Pole Award at Texas Motor Speedway, 2002, 2003, 2005
Led 85 laps of the Indianapolis 500 in 2002
Led 63 laps of the Indianapolis 500 in 2003
Indianapolis 500 Rookie of the year, 2002
Led 5 races for a total of 443 laps in 2002
Led 8 races for a total of 491 laps in 2003
Led 3 races for a total of 32 laps in 2004
Led 8 races for a total of 365 laps led in 2005
What motor racing is today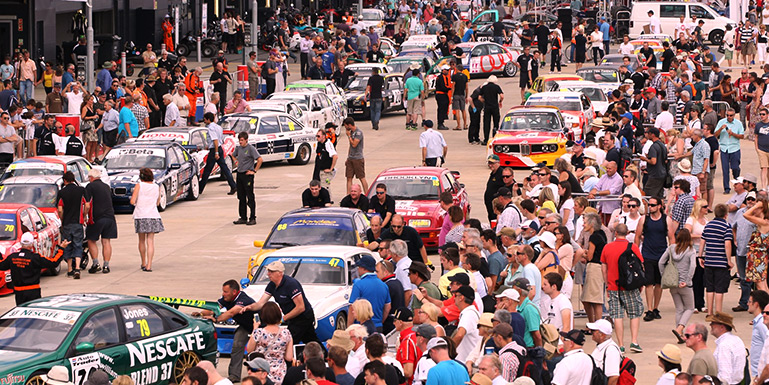 Motor sports is a special sport that attracts with its danger, high speeds, exciting fight for prizes and ingenious engineering solutions. Due to the long duration of the races, betting on motorsports in betting shops is not a mass phenomenon, but it always allows you to increase the dose of adrenaline for the true connoisseurs of such events.
Racers are fighting to come to the finish line first. Before the start of the race, participants must complete a qualifying lap and clock a certain lap time. The racer with the fastest time gets to start ahead of the others in the actual race.
How to bet on motor racing?
As in other sports, analysis and strategy are of the utmost importance. There are many factors to consider before placing a bet:
motor sports betting odds,
form,
table,
motivation,
last year's result of the upcoming grand prix,
weather and so on.
Even before the races start, there are many outcomes that you can predict and bet on. These betting scenarios are known as markets. In addition to predicting the winner of the race, you can bet on some other things, such as who will win the series, Mercedes or Ferrari. You can bet in advance or during the match.
Advantages of motor sports betting
Motorsports betting sites offer a great source and platform for such high-speed entertainment. There are pros and cons to every business, so it's helpful to take a moment and reflect on some of the general implications of motorsports betting.
Benefits:
Using their knowledge of car racing, players can make the right bets and win money;
It's a way to have fun and blow off steam;
It's easy and affordable;
You can bet remotely. There is no need to go to a real track.
Minuses:
Users have no control over the events and happenings on the field. For example, the best racer may encounter technical problems with his car and so on.
At the start of the tournament, when all the competition is ahead, each of the athletes is motivated to the maximum. Near the end of the competition, as the chances for high final positions decrease, the morale of the laggards decreases, so it is not worth betting on them.
Types of bets and motor sporting events
There are different types of motorsports, and the most common examples are Formula racing, stock car racing, and motorcycle racing. Each type of event has its own rules, but for the most part, races are divided into stages. Racers receive awards for successfully completing certain stages or penalties for various infractions. At the end of the season, the points are added up to determine the winner of the championship.
You can bet on different outcomes, such as which driver will win a race or the whole season. You can also bet on which driver will win a stage, who makes the fastest lap and so on.
Motorsport is traditionally associated with the legendary Formula 1, but the royal races are not the only cool competition in motorsports.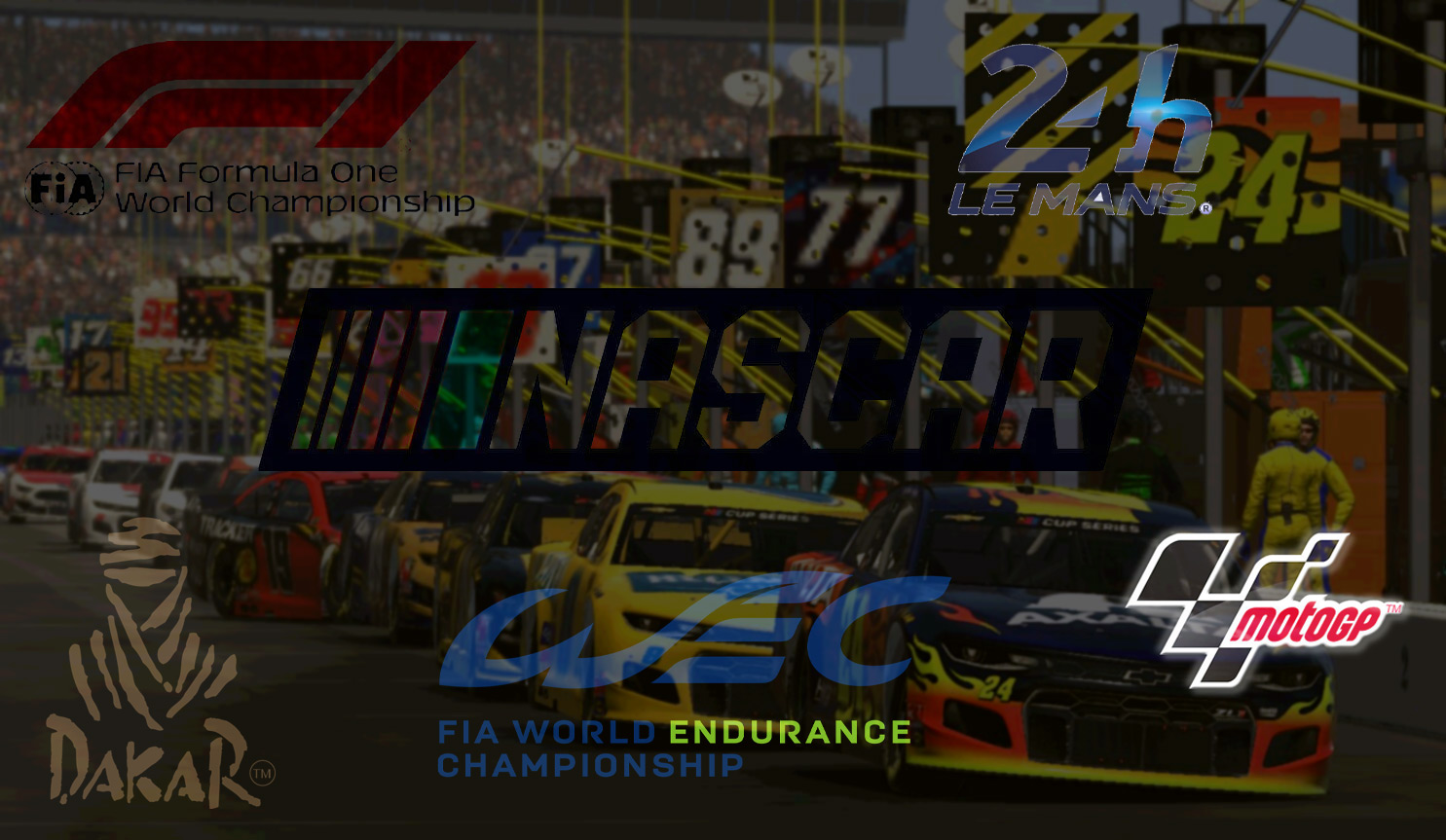 Major significant and world tournaments are:
Formula-1;
Dakar Rally;
NASCAR;
Moto GP;
World Endurance Championship;
24 Hours of Le Mans;
World Rally Championship;
IndyCar and others.
If we talk about the types of car racing, there are many different ones:
circuit car racing,
rally,
trophy,
autocross,
endurance racing,
car slalom,
trial,
drag racing,
drifting,
racing for survival,
karting, and many others.
Top 5 recommended motorsports betting sites
The best online bookmakers around the world have taken care to include motorsports in their sportsbooks. Many sites offer tempting bonuses and lucrative promotions, which is nice. However, not all of them will meet all of your gambling needs. In addition to promotions, the best online bookmakers should provide a wide range of odds on various betting markets.
As we said before, Formula 1, NASCAR and Moto GP are the most popular competitions. Therefore, the most reliable betting sites will show these events and offer decent odds. Most importantly, as a responsible punter, you should first make sure that the site is a fully licensed bookmaker. In short, the ideal online motor sports betting platform should offer attractive odds on a variety of interesting markets, as well as generous bonuses and promotions. These motorsports betting sites are:
1xBet. 1xBet offers a busy schedule of various motorsports events. This is one of the bookmakers that always strives to be among the leaders. Therefore, at 1xBet you can bet on NASCAR, the World Rally Championship and many other major events.

Pros: 1xBet is the place where you can find a wide range of motorsports. The bookmaker offers many markets. 1xBet is one of the leaders in terms of motorsports odds.

Betway. Known for its wide coverage, Betway is a gambling operator where motorsports fans will not be disappointed. The bookmaker allows them to bet on famous races and use some of the most common markets. What's more, some Betway promotions will work if you use them on the sport.

Pros: You have the opportunity to bet on the most anticipated motorsport races. Most events include popular betting markets. Some Betway offers can be used by motorsport bettors.

William Hill. We're happy to say that William Hill has lived up to our expectations. One of the best gambling sites in the UK is the perfect place to bet on motorsports. In addition to numerous races, you can learn more about different disciplines and use markets that are not available elsewhere.

Pros: A wide variety of motorsports that you can bet on. Usually available events offer at least a few betting markets. Bettors can learn interesting information about motorsports.

Bwin. Bwin is one of the most reputable online bookmakers as it has been around since 1997. Although the Bwin platform offers most types of motorsports, as most of them offer a wide range of markets and exceptional odds.

Pros: Fans of motorsports will have the opportunity to use a variety of markets. The online bookmaker is known for its good odds. You can use Bwin's signature motorsports betting features.

Ladbrokes. Motorsport plays an important role at Ladbrokes, as players from all over the world bet on it. Since Ladbrokes is one of the most reputable British companies, it usually offers multiple events and a decent selection of markets.

Pros: You can bet on a variety of motorsports events. Ladbrokes provides its popular betting features by betting on your favorite sport. You will definitely like the odds on motorsports.
Betting partner in India:
Official Parimatch app for betting – https://parimatchappdownload.in/
Live betting on motorsports
Technology allows you to be closer to the race tracks, even from the comfort of your own home. We highly recommend Formula 1 betting online and NASCAR Cup Series. Now you can bet in real time. It doesn't matter if the game has already started; you can bet in real time. That means the odds will change as the game progresses. It is as if you are in the stands and cheering along with the rest of the spectators. A wider range of markets is also available when you are betting on motorsports in real time.
Because of the fast pace of the game, we would recommend this type of betting mainly to experienced punters. We mean those who already understand how the odds are calculated, which markets to choose and when to choose them. When the game starts, the bookies will start shuffling the odds, which can be difficult for a beginner. Betting enthusiasts should research and find the best motorsports betting sites for live betting. In addition, you should know which competitions to play in.